Biography of Alan Lutz 1951 - ?
This is me in 2007 winning a blue ribbon at the Orange Woman's Club flower show for my succulent bowl.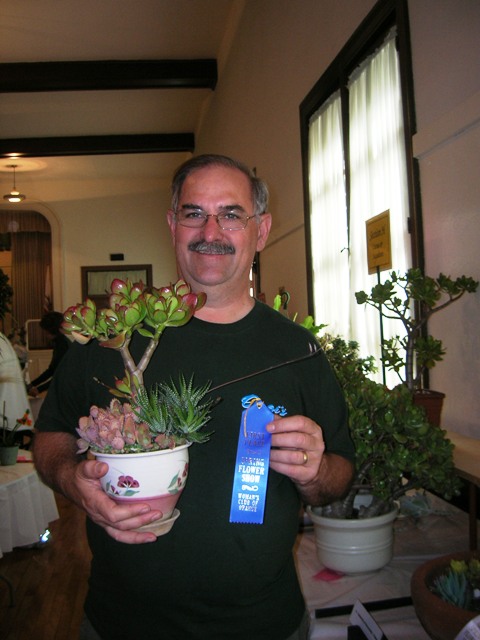 I entered the same thing in 2008 an only got a red ribbon for it.
See the "About" Page for bio. I might change this page to something else
Related resources
The early years - Life on the Farm - Near Berryton Kansas, which is near Topeka Kansas
The next stage of my life - El Segundo, CA - 7th grade through college
Stage 3 - First teaching job, house, and career in Pasadena, CA
Second teaching position - Van Nuys, CA - also second house, and then getting married
Married life begins October 1979, Alan marries Nina Anderson, briefly live in apartment then my 3rd house, first one with Nina in Sylmar
Finish 10 more years together teaching 5th grade at First Lutheran, Van Nuys. Also includes the birth of our son, Ryan in 1984
3rd School: 1996 move from Van Nuys to Oxnard. Teach 5th grade for 7 years at St. John's Lutheran in Oxnard. Live on Rhonda St.
1996: leave and move to Orange. rent for 3 years then buy our first orange county house on River Trail.
2005: Buy house on Yosemite so Nina's mother, Lou Anderson can move in with us.